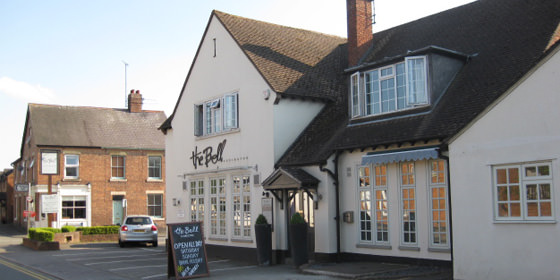 Local Attractions
Eckington Caravan Park is fortunate in being central for many attractions. Our attractive local village of Eckington is within walking distance and has two excellent pubs – The Anchor Inn and The Bell, both of which provide bar meals or restaurant etc. There is a very good shop which can provide a good variety of food, newspapers etc.
Pershore is only 3.3 miles distant and is a very attractive old town with a charming old abbey, riverside walks, Number Eight Theatre/Cinema, pubs and restaurants and leisure centre and a 'Plum Fayre' in August.
The internet address for all information on Pershore is www.visitpershore.co.uk and www.pershoremarket.com
Tewkesbury is another lovely old town (7.4 miles away) with many old world black and white houses and the magnificent Tewkesbury Abbey, more riverside walks, eating places, pubs, the Roses Theatre/cinema, a sports and leisure centre and in July, the very popular Mediaeval Fair with the enactment of the Battle of Tewkesbury of 1471 and hundreds of stalls selling everything from mediaeval style crafts to modern crafts and clothes.
Evesham is yet another old town (11.3 miles away) in the heart of Evesham Vale. There is a wonderful 'Blossom Trail ' in this area in the spring.
There are charming Cotswolds towns with their beautiful mellow Cotswold stone houses and cottages to visit such as Stanton (14.9 miles), Broadway (16.6 miles), Moreton in the Marsh (25.2 miles) Bourton on the Water (27.5.miles) , Broadway (16.6 miles) and Chipping Campden (21.9 miles) to name but a few.
Malvern is 14.6 miles away and is set in the lovely Malvern Hills, a renowned walking area.
Worcester is 11.7 miles away. It is another attractive ancient town with old houses and alleyways as well as wonderful Worcester Cathedral.
Cheltenham is 18.4 miles away and is an excellent shopping centre with two large arcades.
Stratford upon Avon is 26.8 miles away.
Other web sites of interest connected with the area:
Walking in Worcestershire - www.walkinginworcestershire.co.uk
Walking in Gloucestershire - www.walkinginglos.co.uk
Prescott Speed Hill Climb - www.prescott-hillclimb.com
Worcester Warriors Rugby Union - www.warriors.co.uk
Wellesbourne Airfield Market - www.wellesbournemarket.co.uk
Warwick Castle - www.warwickcastle.co.uk
Favourite Walks - www.brilwalks.com
River Avon - www.riveravon.com
Eckington Wharf Circular Walk - www.miac.org.uk/eckingtonwharf.htm